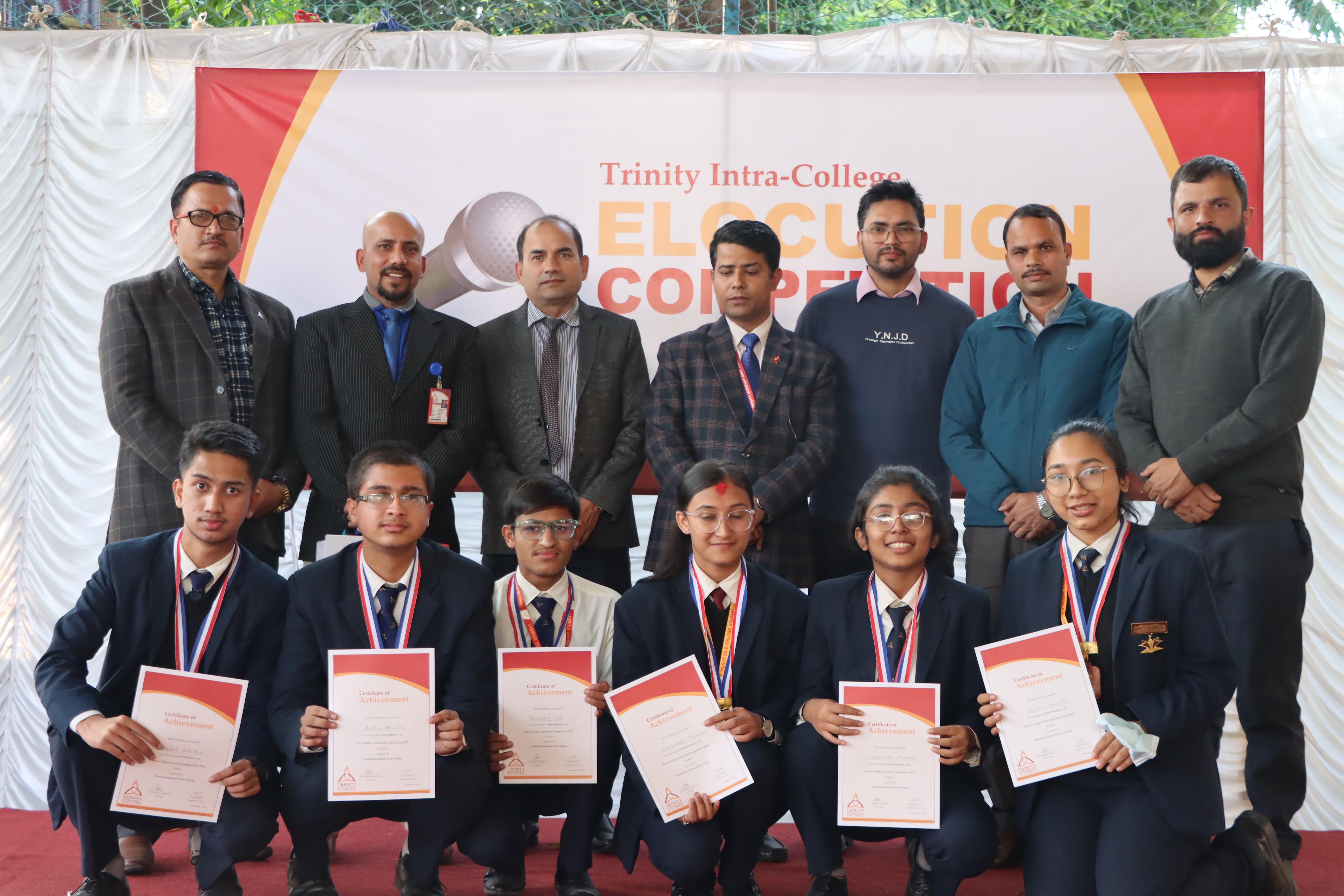 November 04, 2022
Congratulations to the winners!
Winning any competition is the most wonderful accomplishment in life. It is an energizing time throughout life. There is no substitute for diligent work, and it is a sweet fruit of your diligent work.
The Elocution was held between the individuals in two category English and Nepali. Participants had the freedom to choose the topic/issue by themselves. All the participants were provided 5 minutes to complete their speeches.
The winners of English category were: First - Aditya Bhurtel, Second - Santoshi Shrestha, Third- Rijula Shrestha. In Nepali Category: First - Badal Adhikari, Second - Kareena Basnet & Third - Pawanraj Joshi.