Dance Competition 2023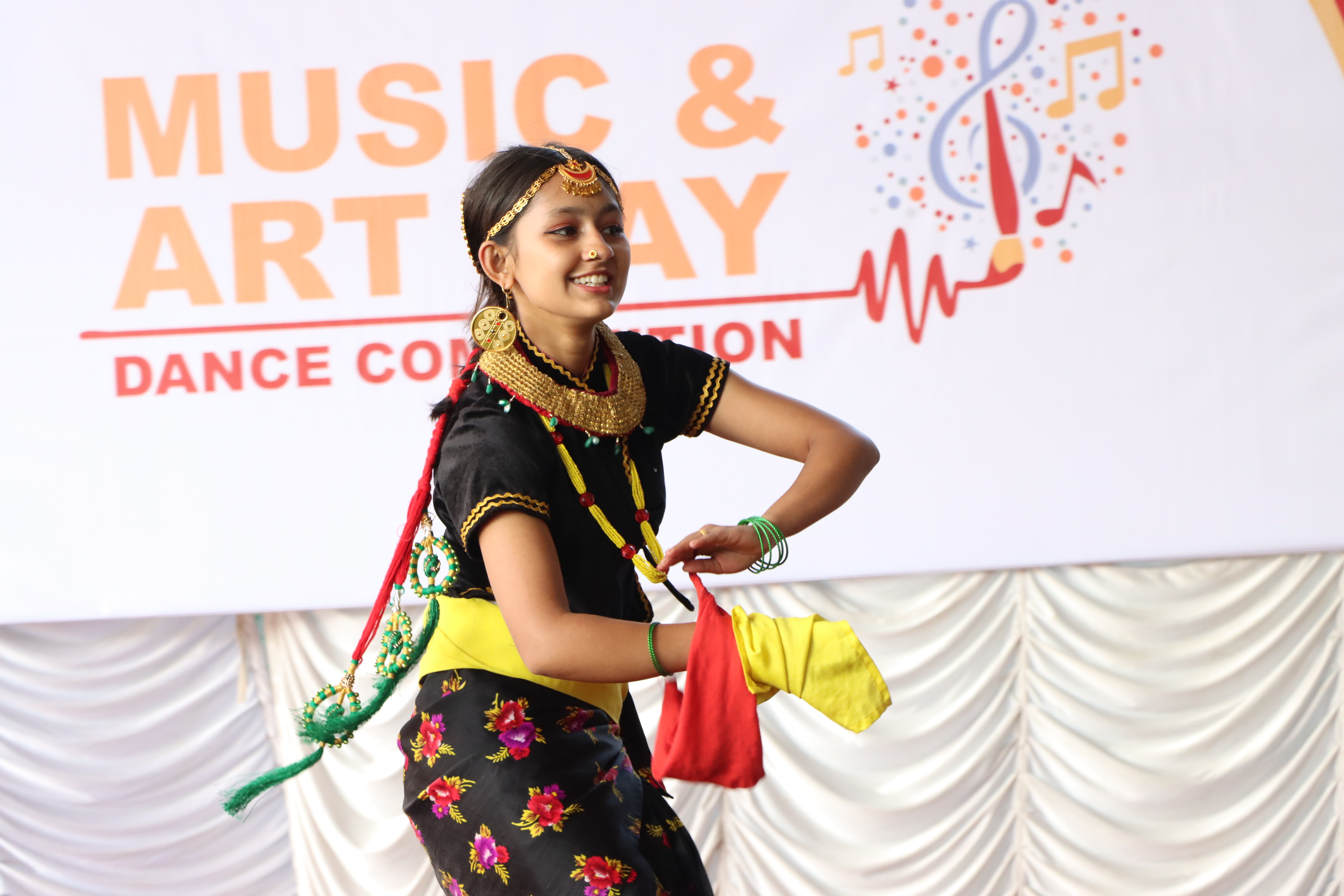 November 20, 2023
This is to inform all +2 & A Level students that Trinity's Music & Art Day is commencing on Saturday, November 25, 2023 (Mangsir 9, 2080). The competition will extend up to Saturday, November 25, 2023 (Mangsir 9, 2080).
Those students who wish to participate should submit their names alongside the following solo performances at the Reception latest by Thursday, November 23, 2023 (Mangsir 7, 2080).
Category
Cultural Dance

Classical Dance

Theme-Based Dance

Western Dance
Rules & Regulations for the Performers
Performers should be dressed decently for the competition.

Performers MUST NOT wear short or one-piece dresses, half pants, or grunge jeans.

For the dance competition, performers need to prepare their solo dance performance for each of two songs: one song for the Qualifying Round, and another for the Final Round.

For the Qualifying Round, performers should prepare dances lasting 1 minute 30 seconds each.

The dresses for the dancers would need to be managed by the performers themselves.

At least 70% of the selected performances in each category will be in the Nepali language.

Performers should bring their own song track on pen drives.

Cell phones are NOT ALLOWED ON FRIDAY.
Time - 11:00 AM
Venue - Trinity Futsal Court