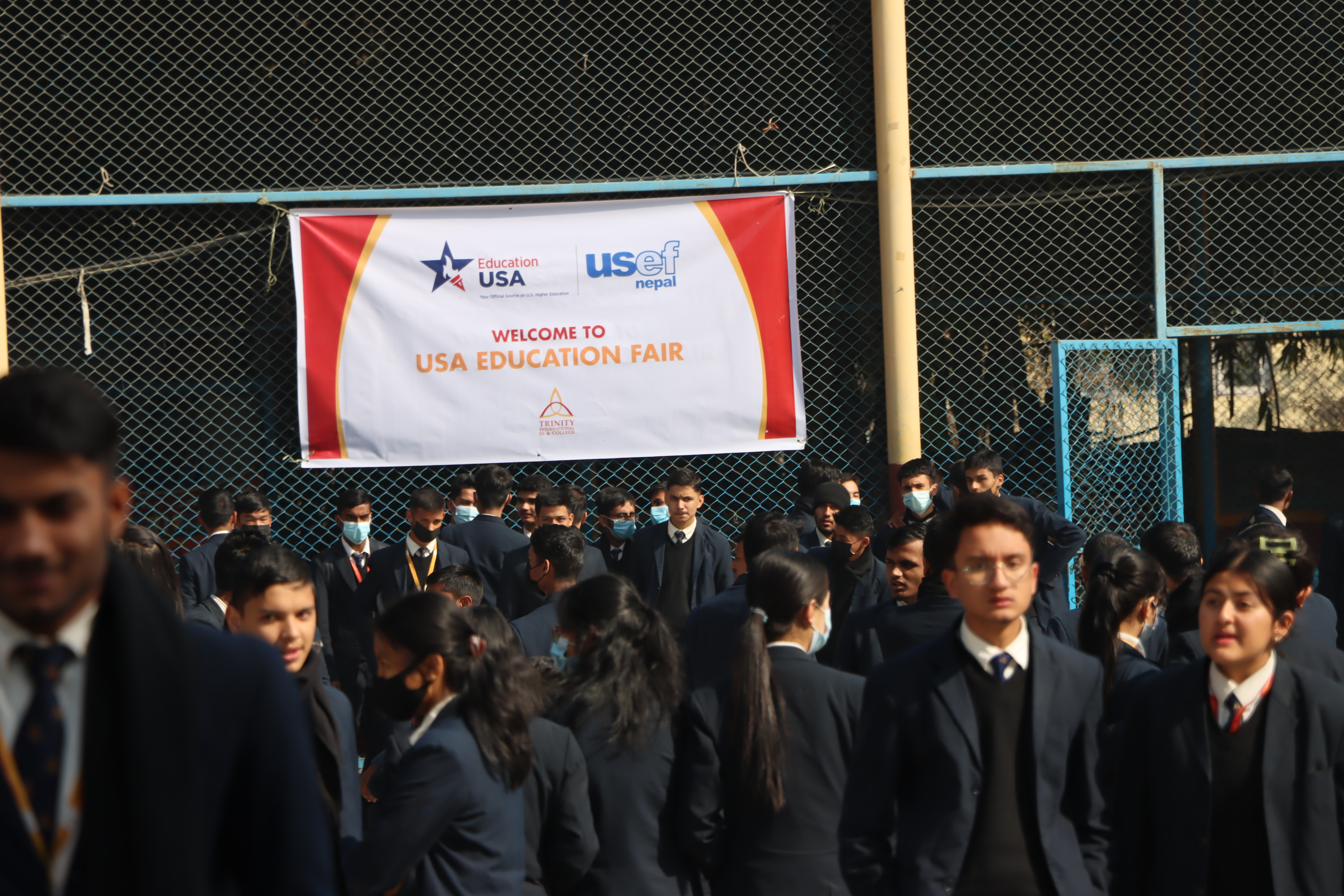 February 02, 2023
The College organized the USA Education Fair on February 2, 2023 with the collaboration of USEF-Nepal.
Twenty prestigious U.S. Universities/Colleges, including Arizona State University, Boise State University, Cascadia Community College, Kansas State University, Louisiana Tech University, Middle Tennessee State University, Old Dominion University, Rider University, Saint Cloud State University, South Dakota State University, University of Colorado at Boulder, University of Colorado Denver, University of Massachusetts Dartmouth, University of Michigan Flint, University of Nebraska - Omaha, University of South Dakota, University of Wisconsin - Milwaukee, Virginia Commonwealth University, William Paterson University of New Jersey, and Youngstown State University, attended the fair.
Our students were highly engaged during the event and received positive feedback from the university/college representatives. This event provided a valuable opportunity for our students to learn more about the various U.S. institutions, education and the scholarships they offer.
We would like to extend our gratitude to USEF-Nepal for organizing this event at Trinity International College and giving our students the opportunity to interact with top-notch colleges. We believe in providing our students with as many opportunities as possible to expand their knowledge and pursue their aspirations.