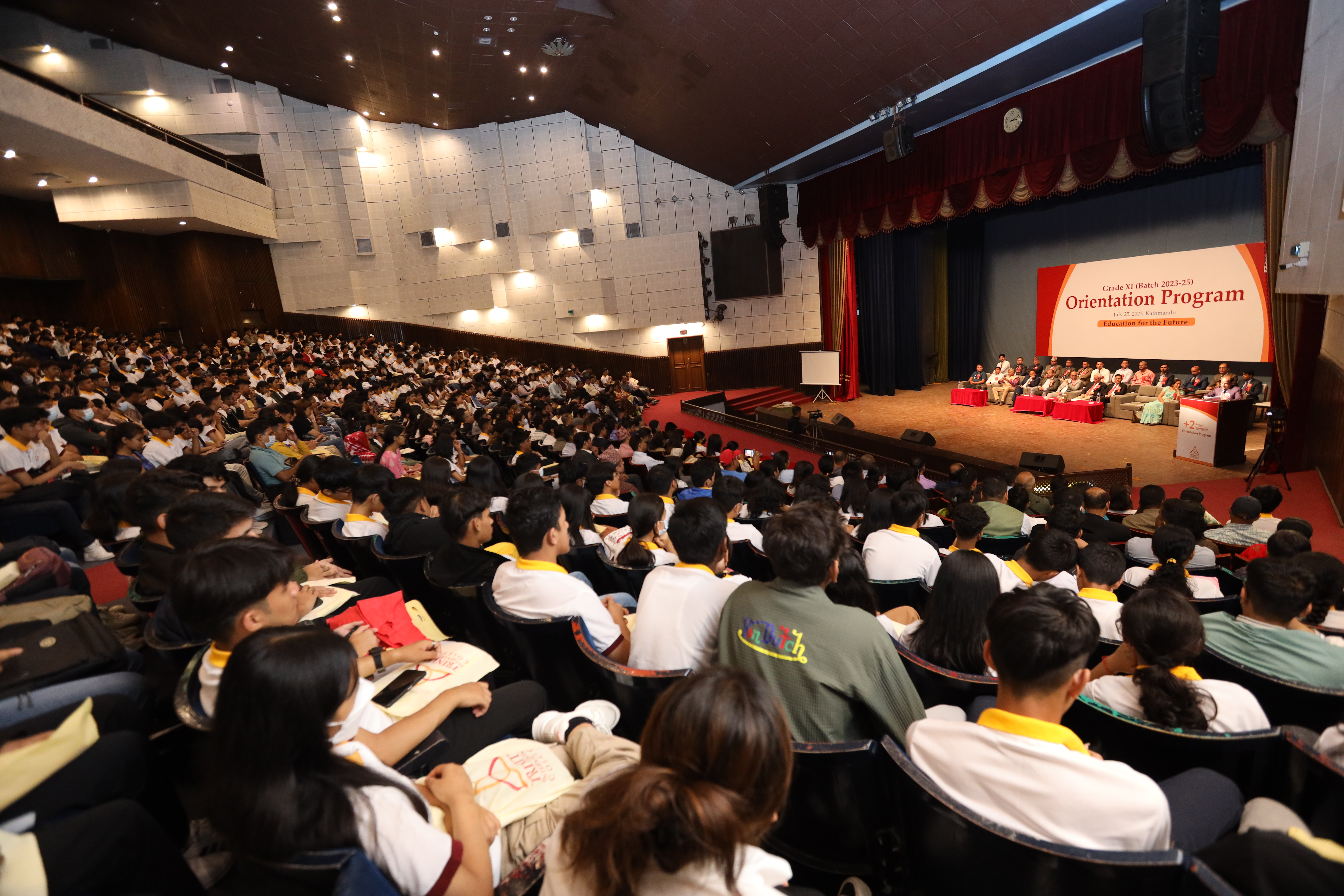 July 27, 2023
A Warm Welcome for the new +2 Students!!!
An orientation program was conducted for new +2 students to familiarize them with the culture of Trinity International College. The program was inaugurated by Reena Pal, Department of Chemistry & Abha Sharma, Department of Economics, with a welcome speech
The event had a Chairperson, Prof Dr. Bhim Dev Bhatta & Chief Guest,Prof. Dr. Upendra Kumar Koirala. All the faculty and staff was introduced by Mr. Sajen Shrestha, Coordinator (Management) & Roshan Bhandari (+2 Science). The program ended with the explanation of rules and guidelines by our very own Principal, Dr. Dambar Singh Air.