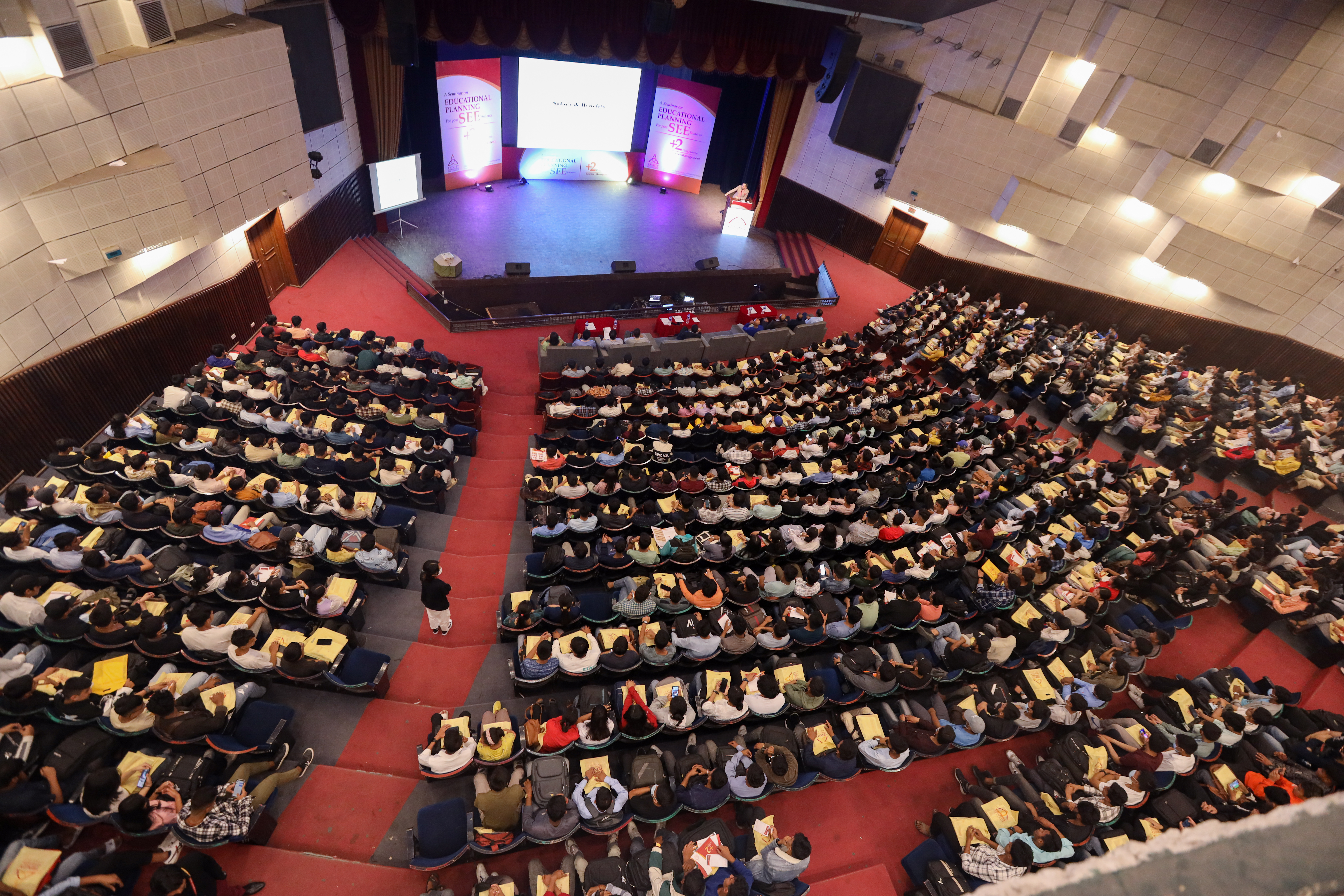 June 05, 2023
Seminar on Educational Planning for Post SEE students was held for prospective +2 students. This event, successfully hosted by Spriya Chetri & Sarad Jamakattel, had around 3500 plus Students actively participating.
The seminar was conducted in 3 shifts, divided for prospective science students and management students. The event consisted of high-achieving talented guests including, Dr. Navin Sharma [Educationist MBBS (IOM)], Dr. Arun Timilsina (IOE Pulchowk), CA Manoj Gyawali (Deputy CEO, Nabil Bank), Dr Rajib Subba (ICT Expert) & Sambidhan Acharya (Entrepreneur).
This Seminar was organized to give valuable guidance about immediate educational opportunities with an eye on future career prospect.