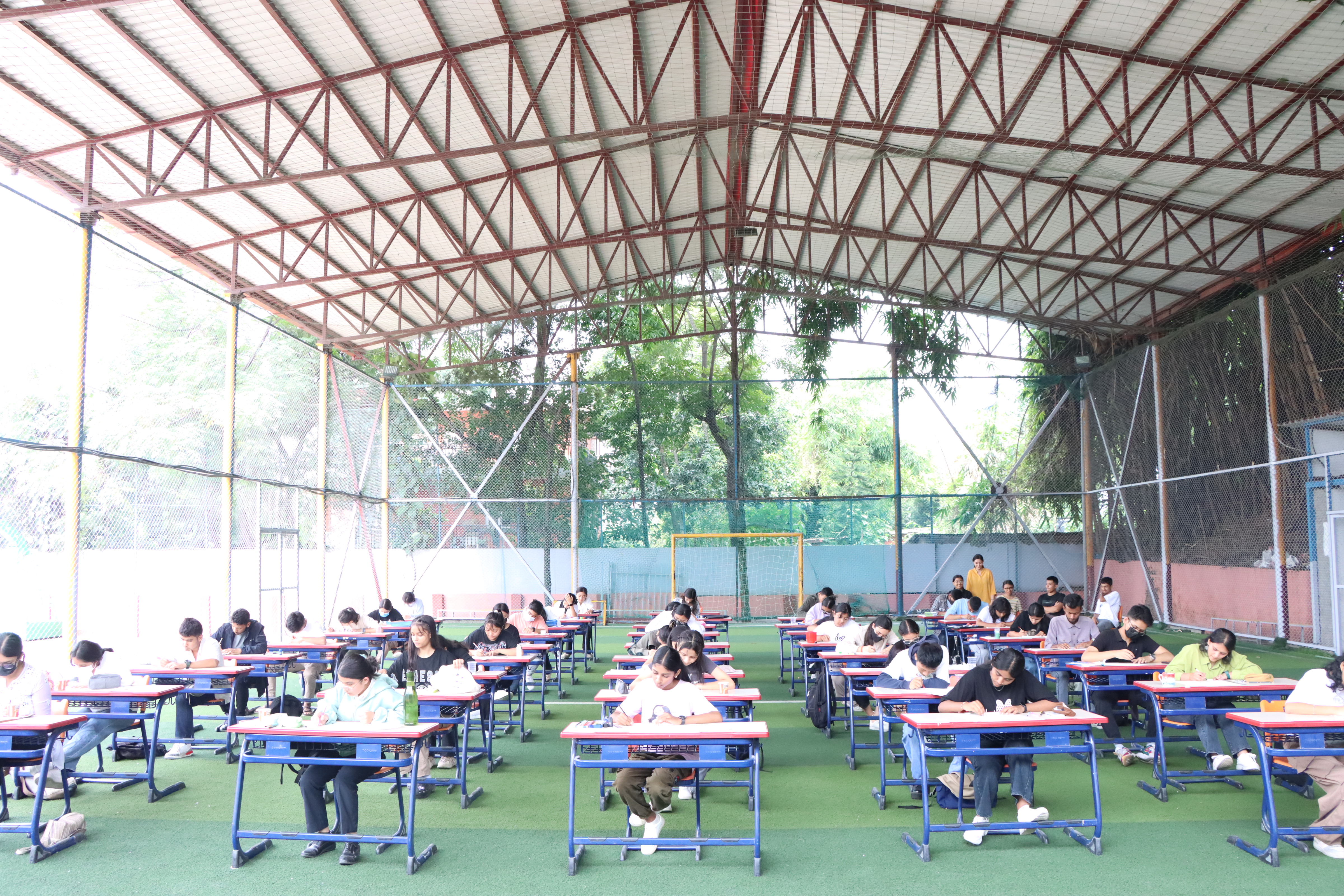 September 04, 2023
Art is unquestionably one of the highest and purest elements to make humans happy. It trains the mind through the and the eye through the mind. As the sun colors of flowers, so does art color life. Rule your world in the art competition.
We want to extend our heartfelt gratitude to all the participants for their incredible contributions. Each piece of art brought something unique to the competition, and it was a tough decision to make.
To our winner, your dedication and passion for art are truly inspiring. We look forward to seeing more of your artistic journey and creations in the future. Thank you to everyone who joined us for this wonderful event, and we can't wait to see what next year's competition will bring.
Congratulations to the winner of the 2023 On-the-Spot Art Competition!
Grade XII

Topics - Solutions to Plastic Pollution

S.N.

Name

Position

1

Suprabha Kharel (DH2)

First

2

Aastha Shrestha (DG1)

Second

3

Richa Thapa (A2-B)

Third
Grade XI

Unity in Diversity is our Identity

S.N.

Name

Position

1

Subhekshya Baral (DK1)

First

2

Binisha Kumari Sah (DK1)

Second

3

Akshyata Bhatt (DM1)

Third

4

Prabuh Bishwokrama (DN1)

Third