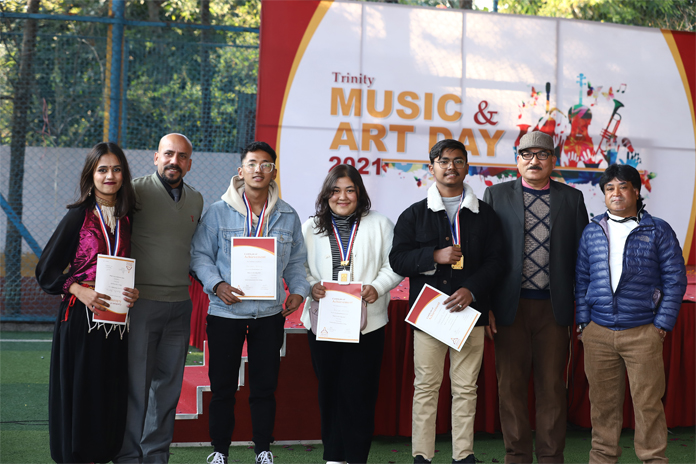 January 03, 2022
Congratulations to all the winners!!!
Music and Arts Day 2021 was conducted for all the students of +2 and A-Levels, science and management. This program was conducted to enhance their inner talent in singing and dancing. The programs consisted of more than 130 performers and it was a huge success.
The event had three categories, Solo Dance, Solo Song, and Unplugged. The first position of the Solo Dance was Aalok Bohara, second position was Bandana Kharel and the third position was Asmita Sharma. The first position of the solo song category was Siddhant Sahani, second position was Joshifa Gurung, third position was Sangam Gurung. The first position of the Unplugged Song category was Pasang Lopchan, second position was Tenzing Lama and third position was Rachit Subedi.