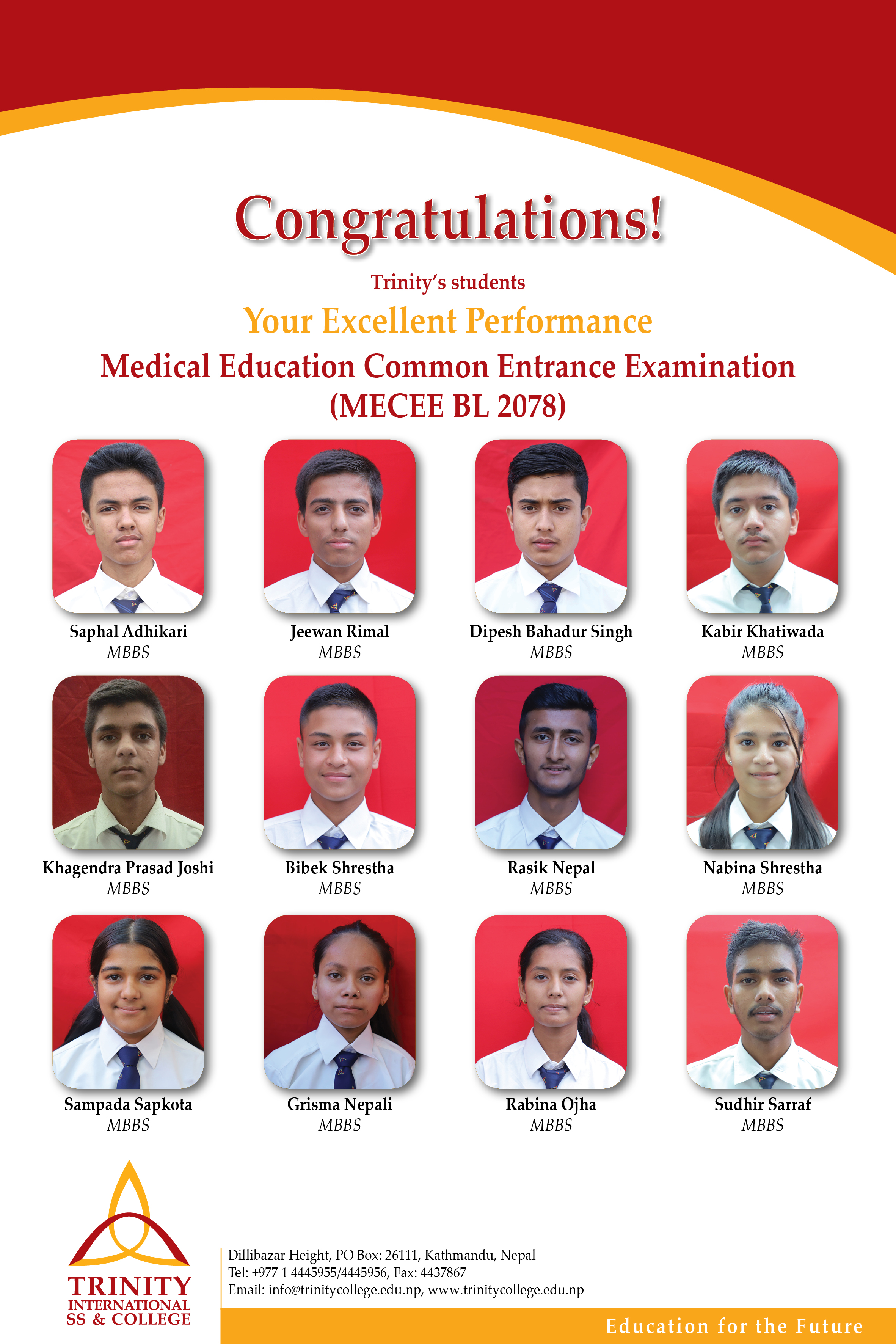 April 17, 2022
Congratulations to our dearest students!
We are very proud of the students who have passed the Medical Education Common Entrance Examination (MECEE BL) 2078 with remarkable ranks.
We congratulate all the students for the best performance. We also wish the best of luck to all the students for their future endeavors in their academic journey and hope to see more success in the future.