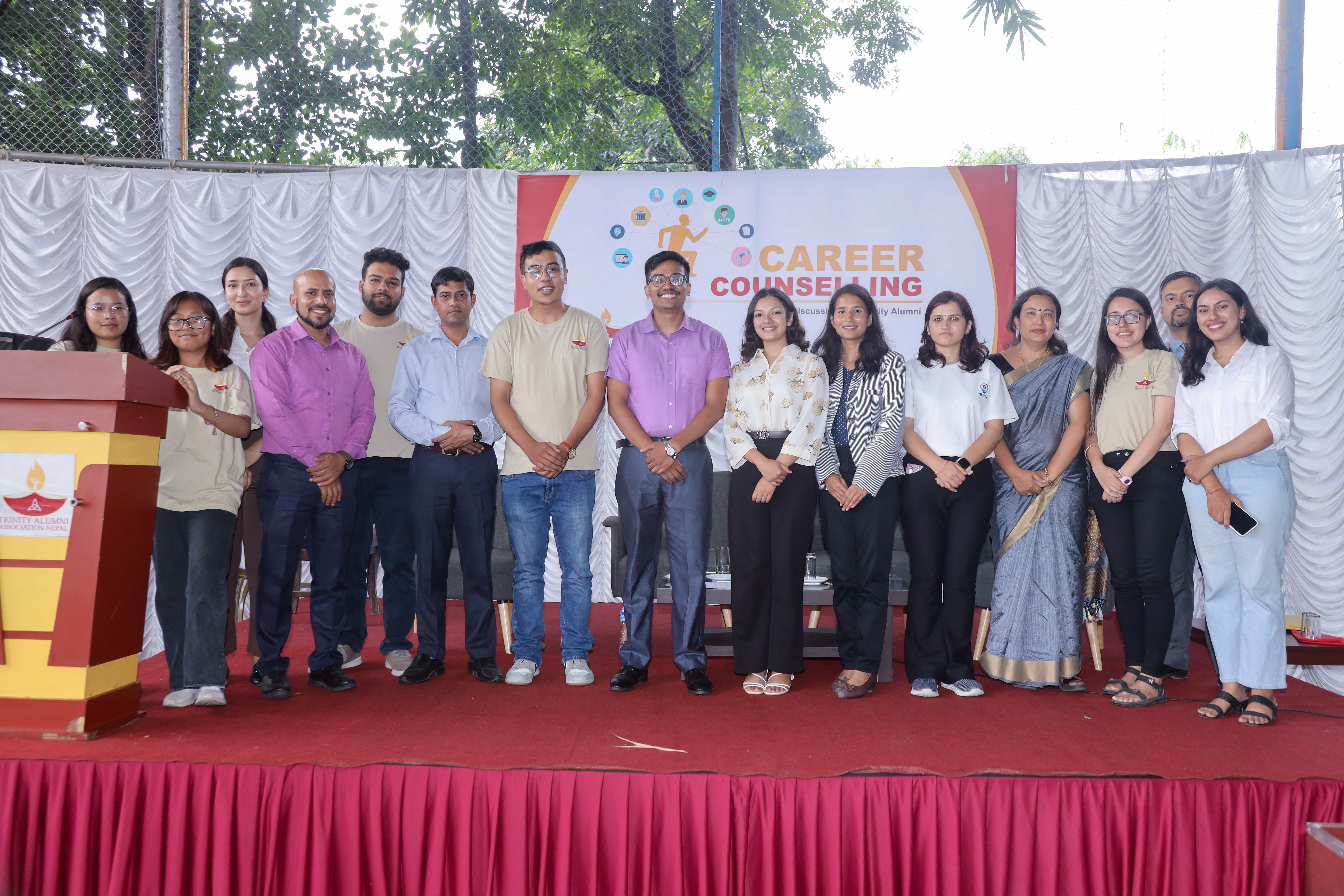 September 10, 2023
Trinity College had the pleasure of hosting some incredible alumni including Suchi Thapaliya, a recent nursing graduate; Rupa Thapa, a passionate public health advocate; Kushal Pathak, a dedicated medical student; and Surakshya Badal, an experienced physiotherapist; who are making waves in the medical field. Our Grade XII Biology students were in for a treat as they got the chance to interact with these accomplished individuals.
‍It was an enlightening session where our alumni shared their experiences, insights, and journeys in the medical world. From groundbreaking research to life-saving surgeries, their stories left us inspired and motivated!
The discussion covered various aspects of the medical field, from the challenges they faced during their studies to the rewarding moments in their careers. It was a rare opportunity for our students to gain a glimpse into the real-world applications of the knowledge they're acquiring.

The interaction between our Grade XII Bio students and the alumni was truly engaging, fostering a sense of curiosity and determination to excel in their academic pursuits.

We are immensely grateful to our alumni for taking the time to inspire the next generation of medical professionals. Your dedication to making a positive impact on the world is truly commendable.

Let's continue to nurture and support our students as they embark on their own journeys in the medical field. Together, we can build a healthier and brighter future for all!
#TrinityCollege #MedicalDiscussion #AlumniInMedicine #Inspiration #FutureDoctors #EducationMatters