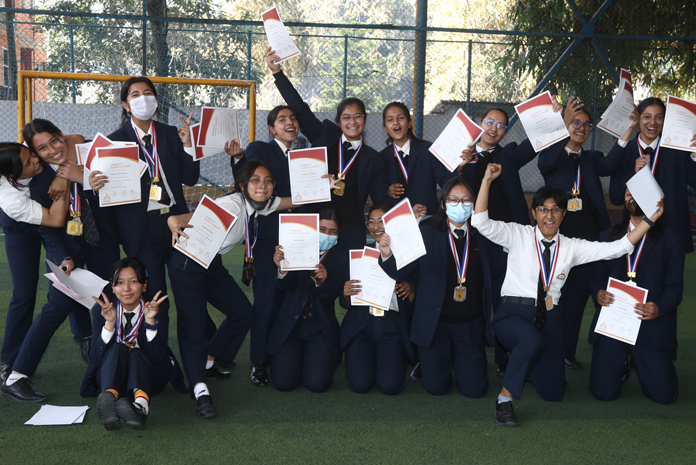 November 15, 2021
Congratulations to the winners!!
Trinity International College organized an Intra-College Futsal Competition. It was open to all colleges around the city and 36 teams participated in the tournament. The matches were held at the Trinity Futsal Court.
The finals were between the team led by Captain Sabin Dahal and team led by Captain Bidhan Gurung. Sabin Dahal's team managed to grab the second position with team members including Subash Rawat, Rohan Awal, Sanjay Ghale, Dawa Tamang, Yukesh Ghale, Kaisang Lama, and Tenzing Samten Lama. The winner of the tournament was the lead, led by Bidhan Gurung with team members including Sakshyam Roka, Jenish Gharti Magar, Sumit Shrestha, Dhiraj Joshi, David Giri and Dipesh Pandit.