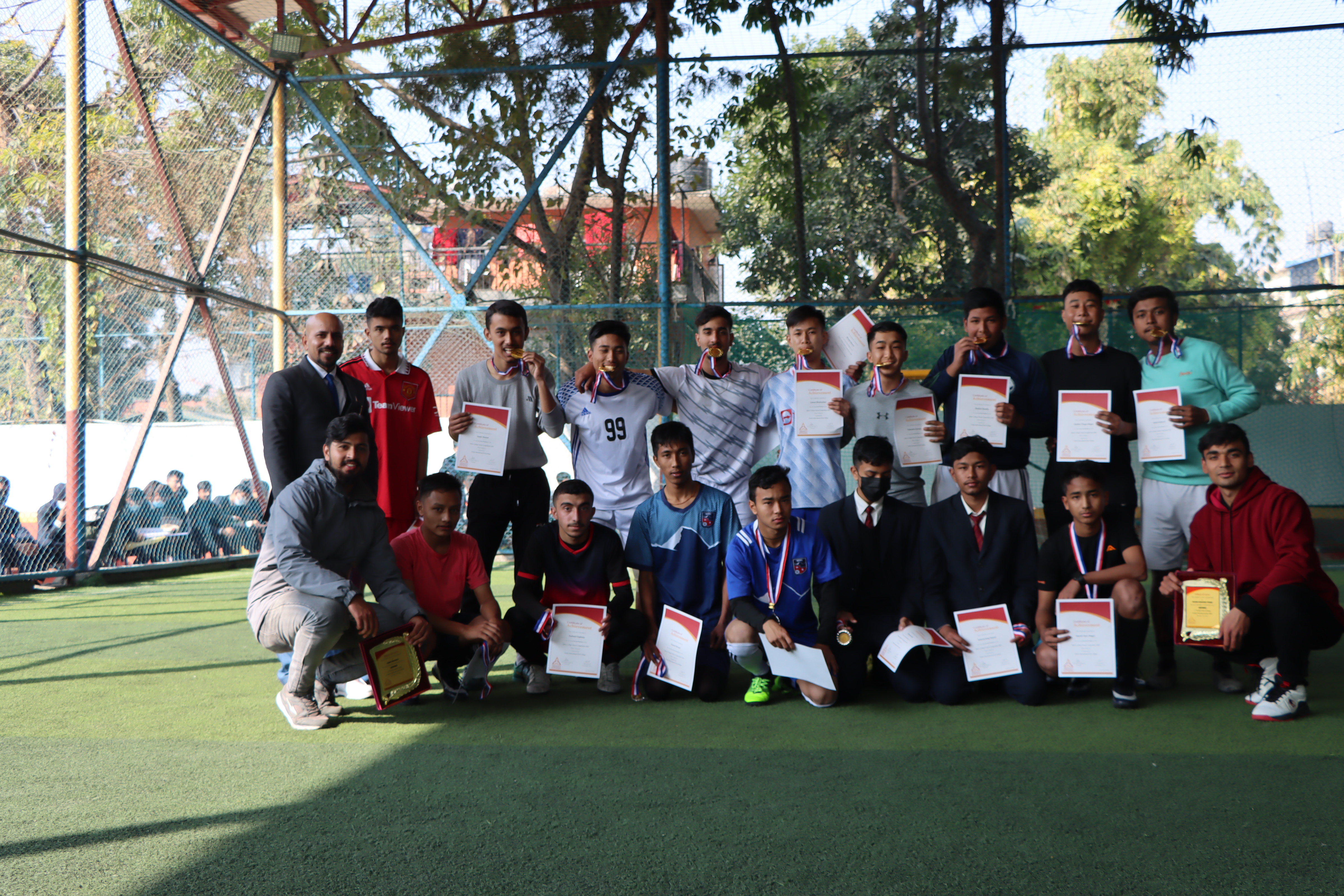 December 20, 2022
Trinity values, physical and mental fitness as a prerequisite to life success. Correspondingly, it encourages a wide variety of games, sports, and extracurricular activities. Futsal competition provides our students a wonderfully healthy way to remain fit and alert.
Congratulations! All the winners of Intra-College Futsal Competition 2022. All your hard work, commitment and practice have paid off.
Trinity International College organized an Intra-College Futsal Competition. It was open +2 Science, Management, A Levels and 72 teams were participated in the tournament. The matches were held at the Trinity Futsal Court.
| | | | |
| --- | --- | --- | --- |
| Boys Category - First | Boys Category - Second | Girls Category - First | Girls Category - Second |
| Russal Shrestha | Bigya Khadka | Aastika Acharya | Preeti Bika |
| Rushin Rasaily | Niraj Balami | Samriddi KC | Ashmita Rasaily |
| Sanjiv Basnet | Sushant Sapkota | Ayusha Pun | Dorjee Khando |
| Rohit Pokheral | Milan Kumar Batala | Shreeti Gurung | Amisha Magar |
| Kshitiz Thapa Magar | Kamal Bhujel | Monika Lamichhane | Sonam Yangzum |
| Liman Bhattachan | Jitendra Karki | Samana Gautam | Rakshya Shrestha |
| Nirjal Kharel | Dipesh Saru Magar | Cosaylee Rana | Swikriti Shakya |
| Yukendra Gurung | Samrat Jung Hamal | Sukriti Poudel | Tenzin Tashi Lama |