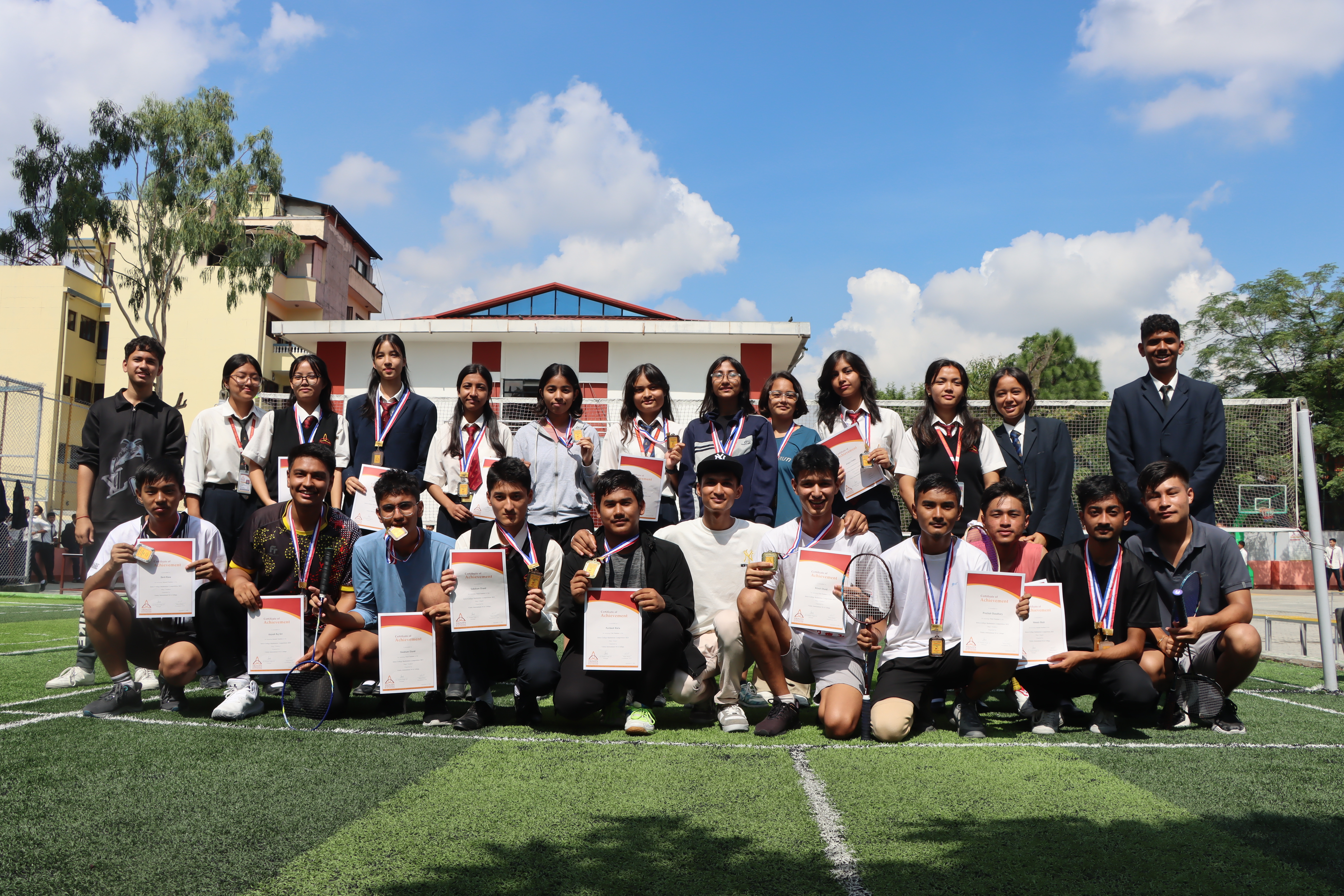 September 11, 2023
The Intra-College Badminton Competition 2023 concluded in an atmosphere of excitement and sportsmanship.
The event, held at the Badminton Court, saw participants from various departments showcasing their badminton prowess, competing fiercely for the coveted titles. The spirit of competition was matched only by the camaraderie and enthusiasm witnessed throughout the tournament.
After 3 days of intense matches, the prize distribution ceremony was a moment of pride and joy, as CEO, Mr. Umesh Thapa, Principal, Dr. Dambar Singh Air, and Director, Mr Dinesh Kattel presented certificates and medals to the winners. Their words of encouragement and support echoed the college's commitment to nurturing both academic and sporting excellence.
Result
Event Category

First Position

Second Position

Third Position

Single – Boys

Paribesh Malla

Himesh Bhatt

Saksham Chand

Single – Girls

Prapti Bhattarai

Apekshya Sapkota

Sophiya Sapkota

Boys Doubles

Himesh Bhatta

Nitesh Chand

Aayush Raj Giri

Devit Rana

Prachuit Chaudhary

Shubham Chand

Girls Doubles

Shreesty Ayer

Prapti Bhattarai

Dibyanka Shahi

Avigya Pandey

Nimdoma Sherpa

Sahara Shrestha