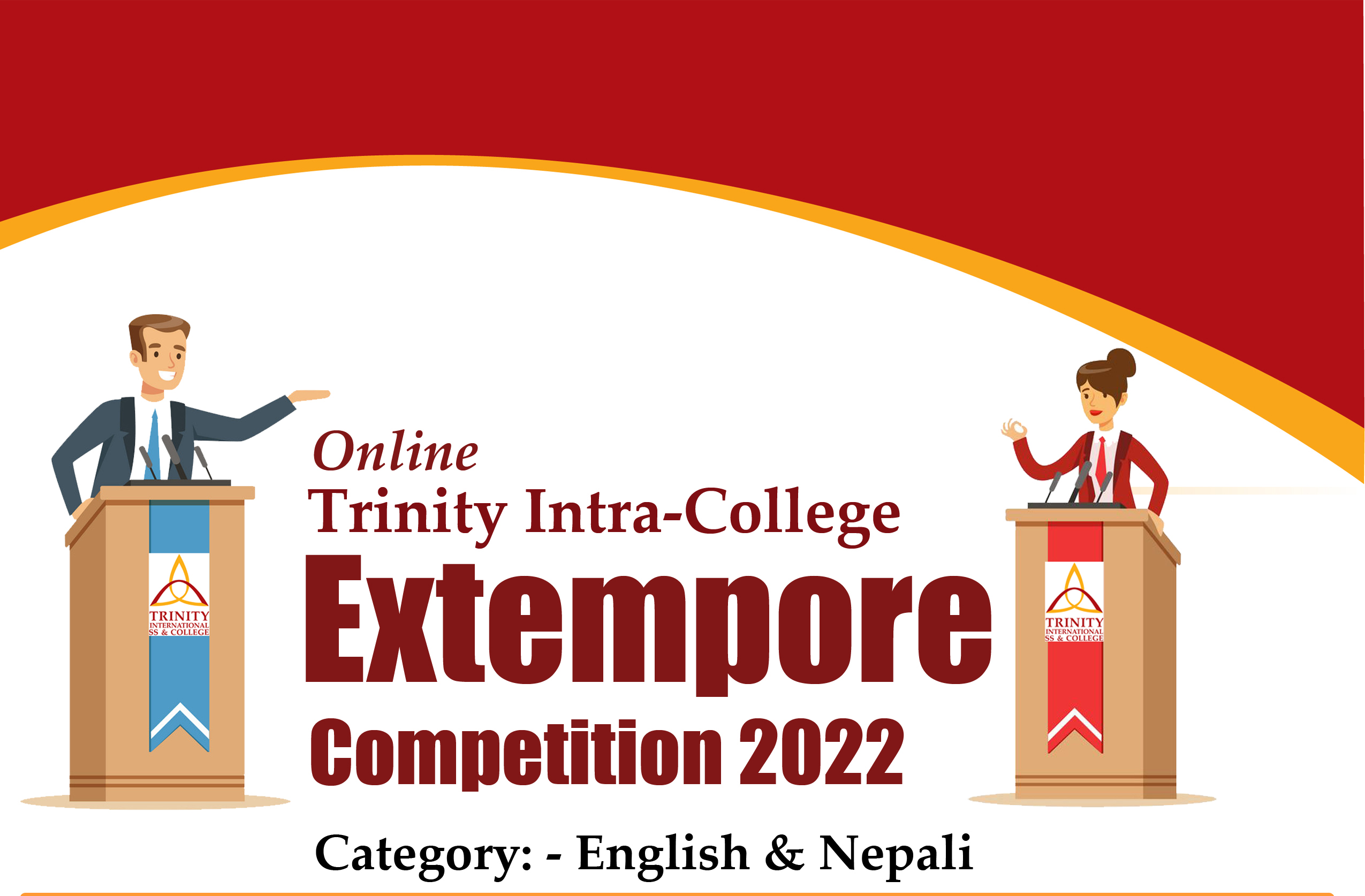 February 13, 2022
Winning any competition is the most wonderful accomplishment in life. It is an energizing time throughout life. The Extempore was held between the individuals in two category English and Nepali. Participants were provided the topic on the spot. All the participants were provided 4 minutes to complete their speeches. 45 students were participated in this competition.
We would like to thank all the participants for their vigorous taking part in this competition. Also like to thanks our panel of adjudicators for their valuable time and organizer (Trinity Students' Club) for making this event memorable one.
Congratulations to the winners!
The winners of English category were: First - Aditya Pokhrel, Second - Abha Dahal, Third- Pappu Jha & Aditya Bhurtel. In Nepali Category: First - Jaldeep Sapkota, Second - Nischal Acharya & Third - Rabindra Thapa.