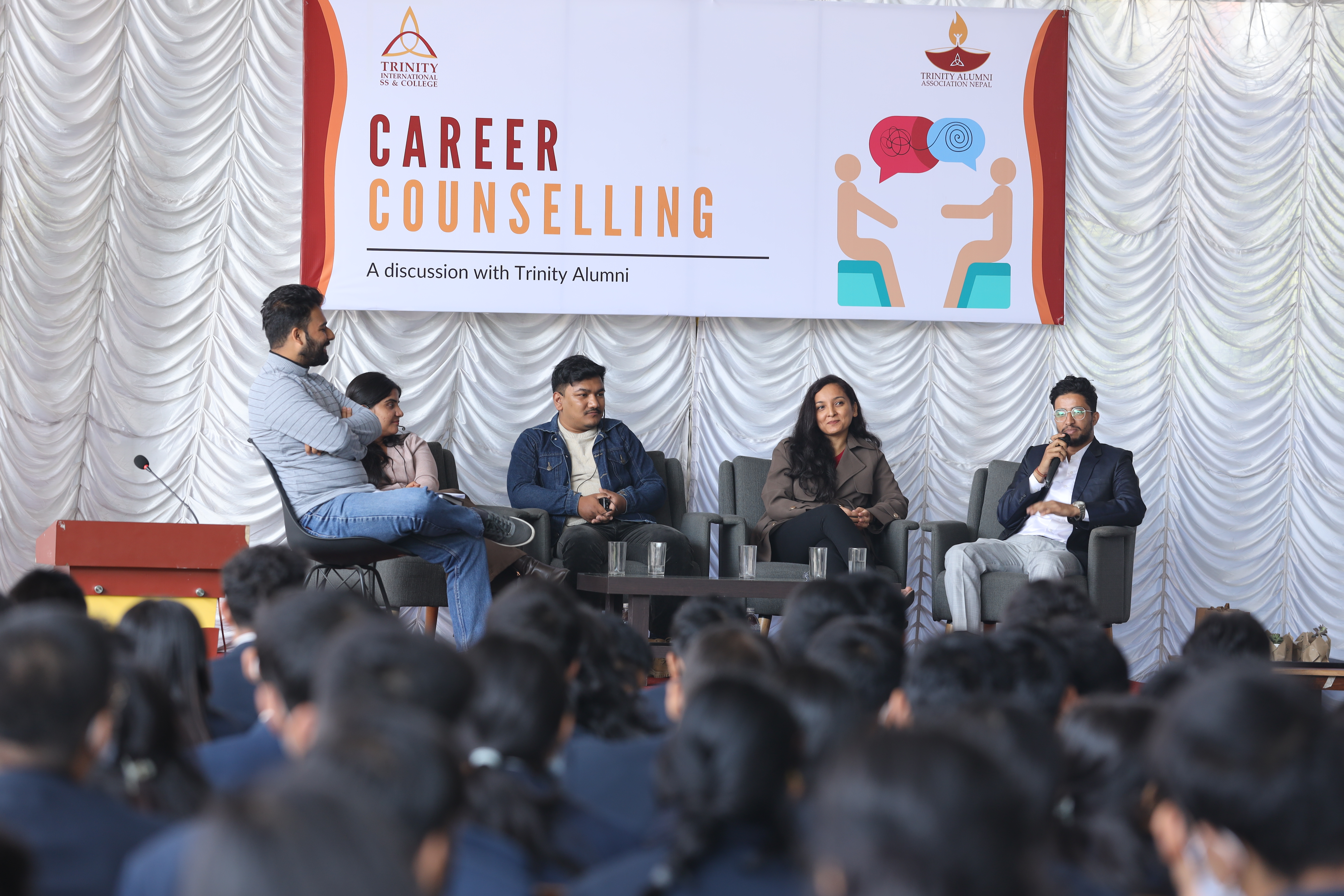 November 06, 2023
Trinity International SS & College is delighted to share the success of our recent Career Counseling event! Our dedicated session focused on illuminating the incredible scope within the Engineering field for Grade XII students. Supported by the esteemed Trinity Alumni Association of Nepal, this event aimed to inspire and guide students toward a promising future in Engineering.
Students explored the vast opportunities and gained valuable insights that could shape their path in the dynamic world of Engineering.
We extend our heartfelt thanks to the Trinity Alumni Association of Nepal for their invaluable support and to all the attendees for making this event a success!