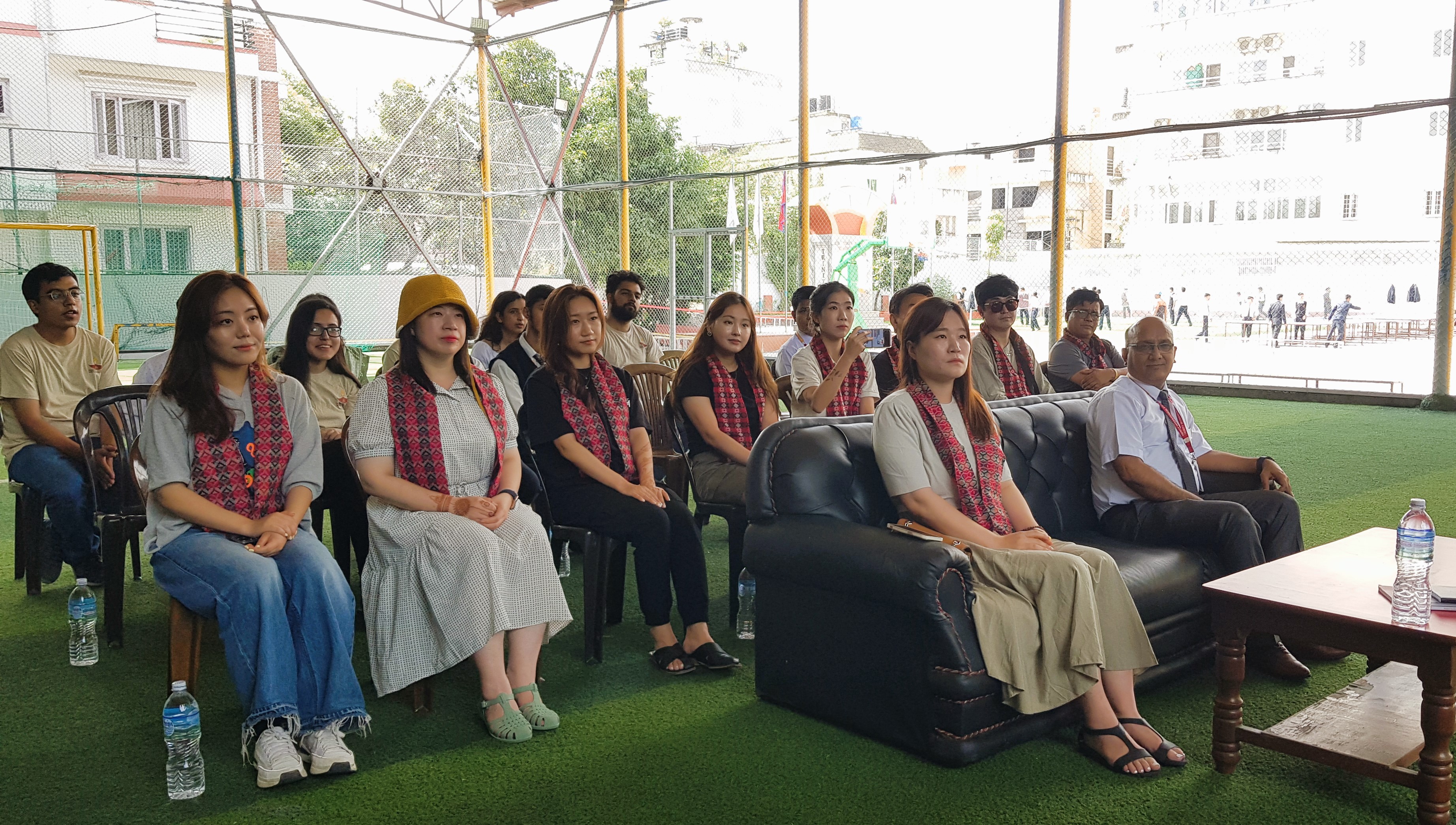 August 21, 2023
With the effort of our alumni, Mr. Alok Serizawa Bastakoti, we received 50 sets of stationery kits, sports materials, and clothes as a charity from the students of Hanyang University Graduate School of International Tourism, Korea.
On 18 August, a team of 11 people, including Professor Kim Nam Jo and faculty from the University, handed the resources to TrAAN (Trinity Alumni Association Nepal). These materials will be distributed through our 'EDUCATION FOR ALL' program in rural Nepal.
We are very thankful to Hanyang University for your kind contributions. We hope for continued collaborations to strengthen our commitment to creating a better future in the coming years.