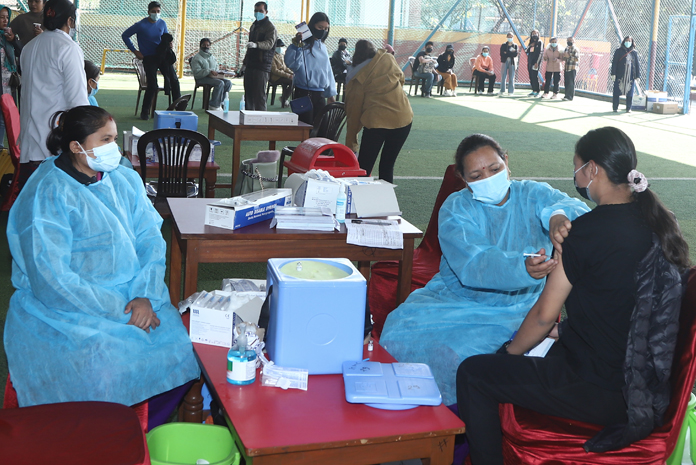 February 15, 2022
COVID-19 Second Dose Vaccination
Feb 14, 2078
The second dose of Covid-19 vaccination campaign is being held on 3 & 4 Falgun 2078 for the students of Trinity International SS & College in the College premises. The vaccination campaign is conducted in collaboration with Kathmandu Metropolitan City and Trinity SS & College.
The students who have previously received the first dose (Pfizer) can get the second dose. The students should bring the Vaccine Card with them for the vaccination.
Trinity urges all concerned parents/guardians to send their son/daughter/ward to the College Premises with the vaccine card for the second dose vaccination.
Keep yourself and others safe!