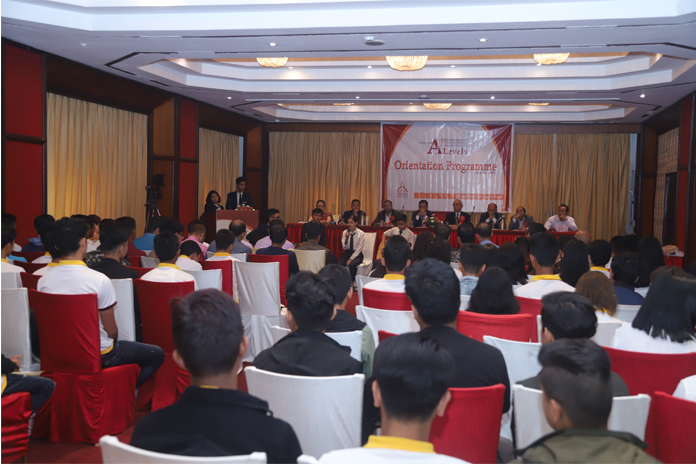 July 30, 2021
A Warm Welcome for the new As Students!!!
An orientation program was conducted virtually for new A-levels students to familiarize them with the culture of Trinity International College. This orientation was emceed by the talented, Neha Shrestha. The program was inaugurated by Mr Saurav Basnet, Assistant Coordinator A levels, with a welcome speech. Mr. Rohan Bhattarai, an A2 level student and Mr. Kailash Yadav, an Alumni also shared their experience at Trinity. A speech regarding the different faculties was also presented by Mr. Sajit Chandra Shakya, Physics Department.
Mr. Manoj Baisya also gave the students about the different clubs and activities opportunities in and around the campus. All the faculty was introduced and the rules and guidelines were also explained by our very own Principal, Dr. Dambar Singh Air. The program ended with a great vote of thanks by Mr. Ananta K. Sharma, English General Paper Department. The students appeared excited about starting their new journey at Trinity.