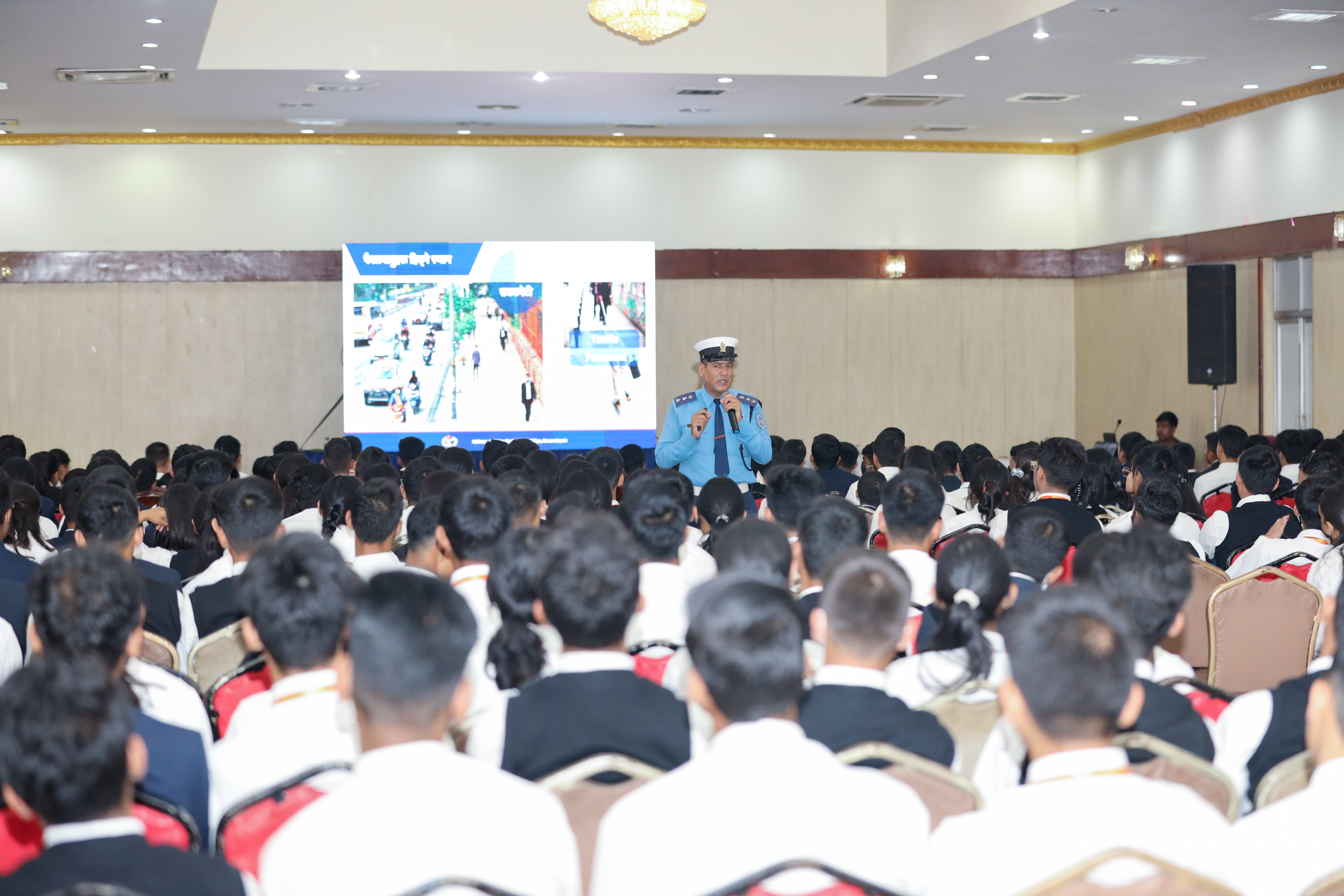 September 17, 2023
We're thrilled to share the incredible success of our recent Traffic Safety Awareness program, which took place right here on our campus. The event was a resounding success, thanks to our esteemed Guest Speaker, Mr. Lokendra Bahadur Malla, a Senior Police Inspector in the Traffic Department.
Here's a glimpse of what went down during this informative and educational program:
Guest Speaker:

Mr. Lokendra Bahadur Malla shared his extensive knowledge and experience in traffic management, safety protocols, and the importance of responsible road behavior. His insights were eye-opening!

Interactive Sessions:

The students of Trinity actively participated in engaging discussions, Q&A sessions, and practical demonstrations. Learning about road safety has never been so much fun!

Practical Demonstrations:

Mr. Malla and his team showcased various safety measures, like helmet and seatbelt usage, demonstrating the importance of following traffic rules to prevent accidents.

Awareness Initiatives:

Our College initiated a pledge campaign to encourage responsible road behavior among students. Many pledged to become ambassadors of road safety!
This program was an excellent opportunity for our students to understand the significance of responsible road behavior, not only for their safety but for the well-being of our entire community. We extend our heartfelt gratitude to Mr. Lokendra Bahadur Malla for gracing us with his presence and valuable insights.
Let's remember that road safety is not just a topic for discussion but a lifestyle we should all adopt. Together, we can make our roads safer for everyone.