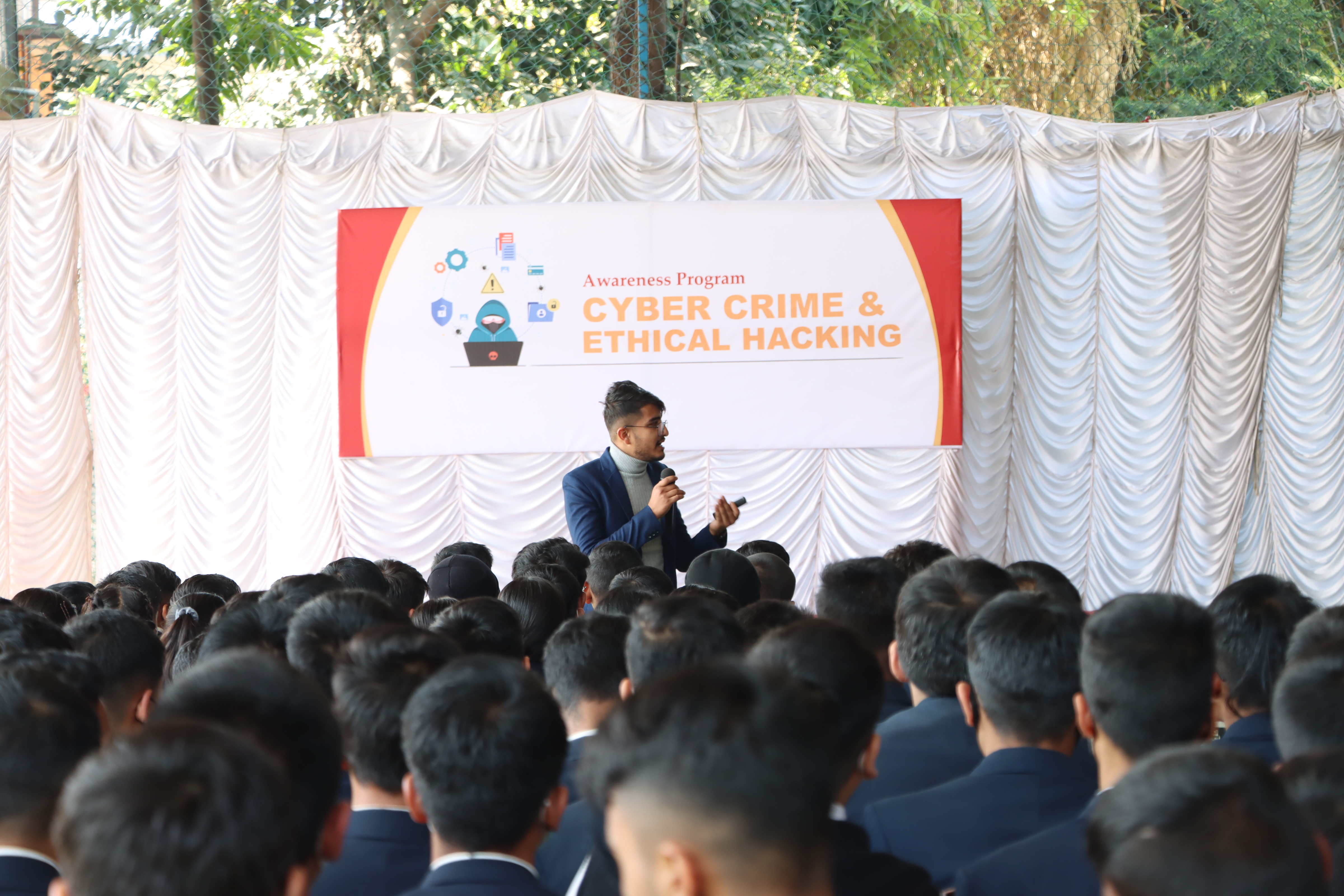 December 06, 2022
Trinity International Secondary School & College organized yet another successful awareness program. This program was in regards to cyber crime and cyber security. The program was conducted in two shifts & attended by around 800 students. The event was conducted at the Trinity College premises. This event was supported by ING Skill Academy.
The main purpose of cyber security is to protect all organizational assets from both external and internal threats as well as disruptions caused due to natural disasters. Most cybercrime is committed by cybercriminals or hackers who want to make money. However, occasionally cybercrime aims to damage computers or networks for reasons other than profit.
The main objective of the event was to spread awareness to the students about cyber crime and unethical hacking. The event consisted of two key speakers, Police Inspector Mr. Krishna Giri, and Bhusan Luitel, Cyber Security Researcher. The speakers focused on identifying and staying safe from different types of cyber crime as well as hacking. The program ran smoothly with a presentation of a lot of important information.