Web Designing Competition 2023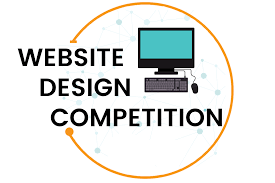 February 21, 2023
This is to notify all the students that Web Designing Competition is being held on Saturday,February 25, 2023 (Falgun 13, 2079). Interested students should register their names at through this link by Thursday, February 23, 2023 (11 Falgun 2079)
Rules & Reguation
The competition is about designing the layout of a website using the basic HTML codes which are taught to the students in their curriculum as well.

The students will be placed singly in each computer in the computer lab.

They will have to write down the codes of the basic HTML using notepad.

The texts and the images will be provided to the participants in their computers but they won't be accessed to INTERNET.
They will have to finish their coding within 2 hours and best designed webpage or site will be decided the winners. (1st, 2nd and 3rd).