Intra-College Elocution Competition 2022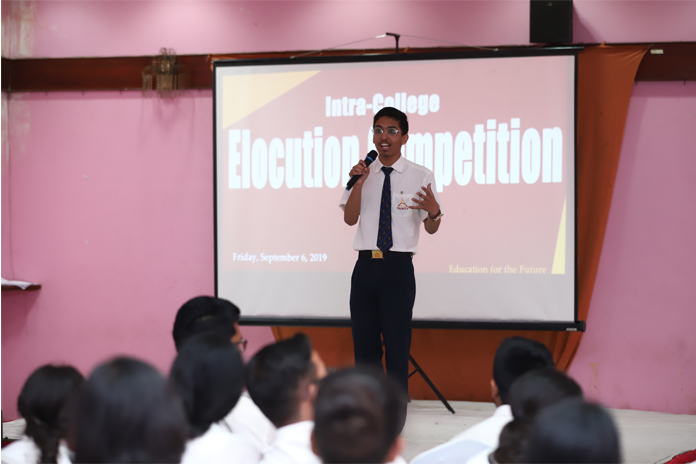 October 12, 2022
All the students of +2 Science, Management & A Levels students are notified that the Elocution competition (English/Nepali) will be held on Friday, 4 November (18 Kartik 2079). All the interested students are requested to fill out your contact information below.
Rules & Regulations:
• The Elocution will be held between the individuals.
• Speech can be presented in English or Nepali.
• Participants have the freedom to choose the topic/issue by themselves.
• The topic should be Uniqueness and novelty & Relevance in the current world.
• Participants will get 5 minutes to complete their speech.