Intra-AS Level Speech Competition 2023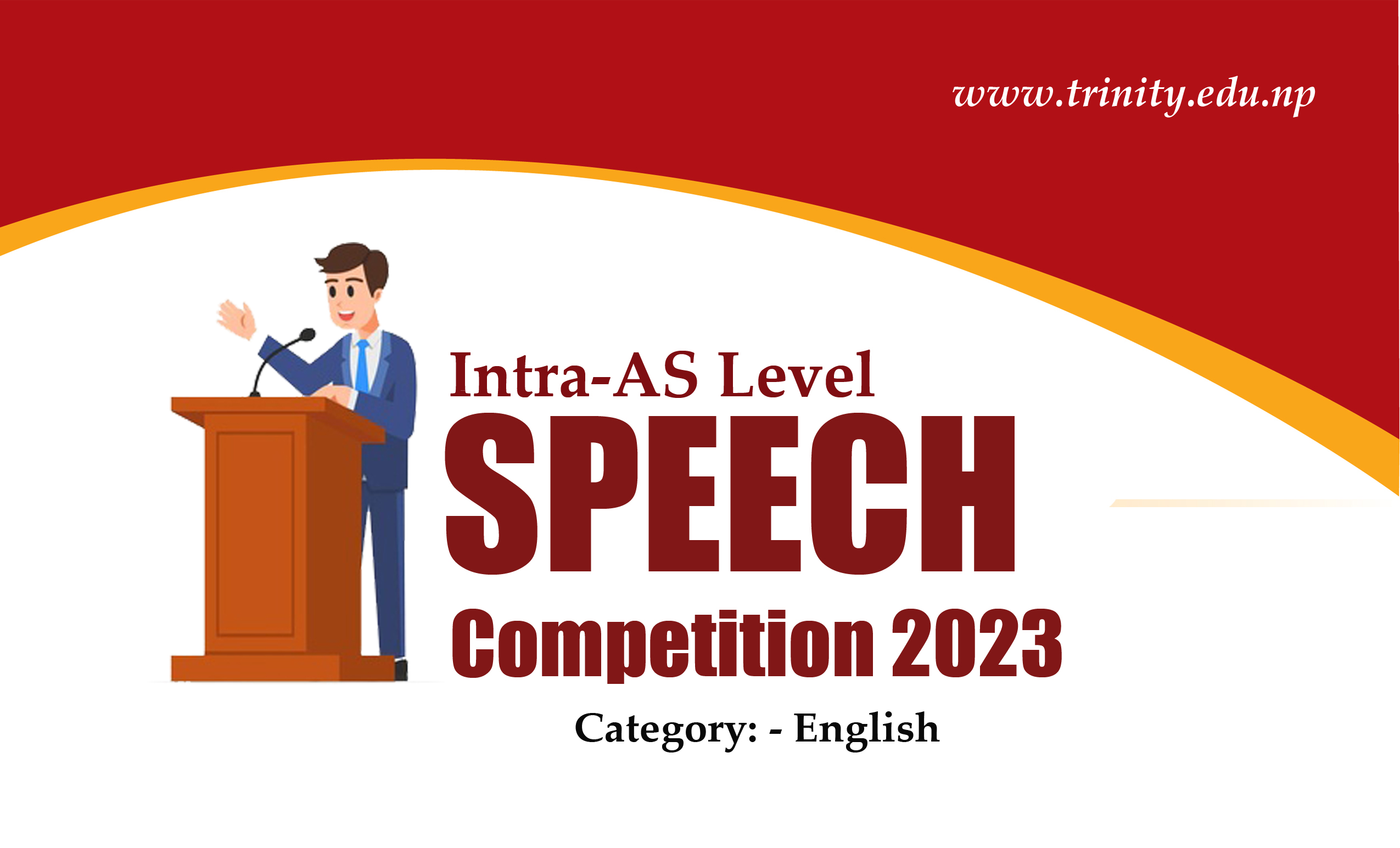 May 18, 2023
| | | |
| --- | --- | --- |
| Events | Details | Date |
| Speech Competition | Open for all | Friday, June 9, 2023 |
RULES FOR SPEECH COMPETITION
The speech will be judged by the Jury on the ground of presentation, creativity, and originality within the prescriptive rules.

Each participant will be given FIVE minutes in total for the speech.
There will be a warning bell after FOUR minutes.

All speeches must be in English.

The Language used in the speech should be contextual and audience friendly, whereas Off-color jokes, slang expressions and "bathroom humor" shall contribute to the negative marking.

Denouncement which indicates gender, cultural, or racial stereotypes are considered as offensive measures for the competition.

Speakers, from the beginning, should consider their intended audience to be "the public"-a mixed age group, not simply an audience of peers.

No props or printed matter can be carried by a speaker.

Students may not use audio-visual technology during the speech. (PowerPoint, DVDs, etc).

The decision of the judges shall be final.
TOPICS
The participants have to prepare the speech selecting one of the topics given below:
Human Trafficking: An Inhuman act.

Involvement of youth towards politics

Role of youth towards achieving sustainable development goals

Politics and Human Rights

Freedom of Expression and Advocacy

Rights to Religion and Belief
CRITERIA OF EVALUATION
Content

Marking in %

Salutation + Introducing Topics

10%

Content/Relevance/Language Accuracy (Facts/Examples)

40%

Rhetoric (Style, Diction Art of Presentation, Vocal Clarity)

10%

Body Language (Facial Expression, Movement, Eye *Contact

10%

Confidence/Fluency

10%

Time Management

5%

Conclusion

5%

Total: 100%