Intra-A Levels Basketball Competition 2023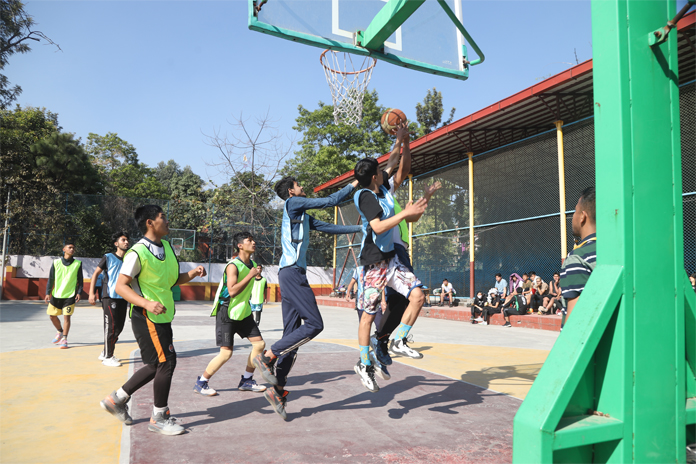 February 03, 2023
The Intra-A Level Basketball Tournament (Boys & Girls) is commencing from 9 March 2023 (25 Falgun 2079). All the Trinity students who wish to take part in the competition should register their teams in the week preceding.
NB.
Every team must have

eight members & Students should manage their basketball dress themselves.